Chi siamo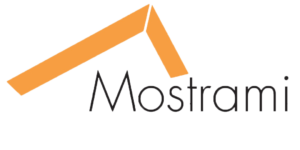 Mostrami  is a non-profit cultural and artistic project born five years ago to promote young contemporary art as a driver of social and cultural development and to help young emerging artists in their artistic and professional growth.
In these five years Mostrami organized more than 1.000 works exhibitions by young emerging artists of the collective – painters, sculptors, photographers, digital artist, street artist and video artist-and a variety of events, courses and workshops. Arranged over 10 MostrEvento in some of the most important locations of Milan facing several social issues, including the problems of the world of childhood, the exploitation of women, the law, the environment, etc. Every inauguration has always been an event in its own right which involved performances of the artists in the exhibition and other artistic disciplines – from music, dance and theatre.
He has collaborated with over 80 partners, for which it has created various types of events, exhibitions and performances of the young artists of the collective, and has a community of more than 25.000 art lovers.
Mostrami Srl Impresa Sociale
Legal headquarters : Via Fratelli Cairoli 45, 20851 – Lissone (MB)
Operational headquarters & gallery: Via G. Cesare Procaccini 4,  Milano (MI)